The below are confirmed and possible sightings of my mum prior to her murder during the week she was missing. 
Thursday 7th August 1997
Confirmed Sighting at Northern General Hospital with a white male.

Saturday 9th August 1997
Possible Sighting – a man was seen talking to Pat about 12 hours before she was last seen alive. She was chatting to the man at about 7:45am at the junction of Holgate Crescent and Holgate Road on Saturday August 9. The man was white, aged about 30, five feet six to eight inches tall with dark hair, greasy or gelled. (This is the last known sighting of my mum before her body was found On Sheffield Lane Dike, Also known locally as The Brook, Or Tongue Gutter.)
Unknow date
Possible sighting  of my mum on lindsay crescent Sheffield S5, on the days prior to her murder.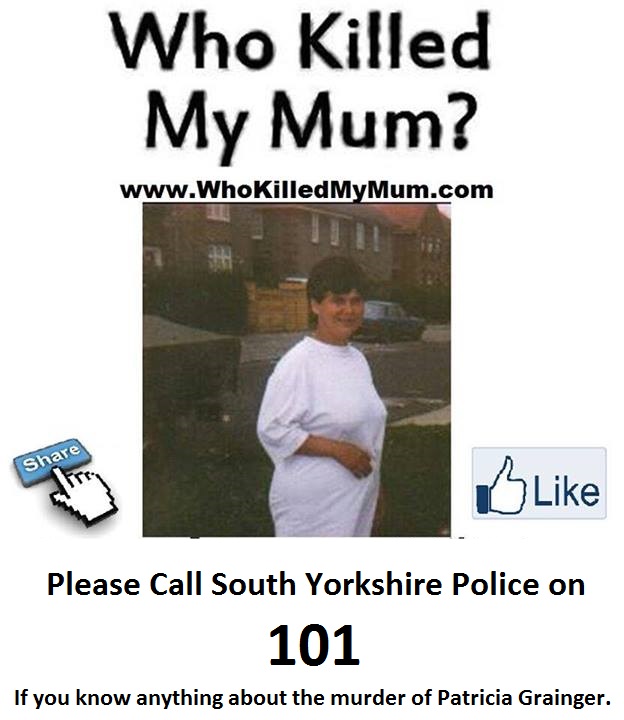 Question's we'd like answering if anyone can help are.
Did anyone see her in or around the northern general on Thursday 7th August?

Where did she stay its still unknown where she stayed for the week prior to her murder but she must have stayed somewhere.. please come forward if you let my mum stay at your house in august 1997, if you haven't done anything you won't have anything to worry about just please come forward with any information you may have.

And could anyone who may already have told the police they have seen her over the years and also those who haven't told them and/or don't want to speak to the police could they contact me either via the website or via my facebook page so i could try put together some possible timeline of the week prior to my mum's murder. I can also pass on any information if your in fear of passing it on yourself directly. Thank you
Is this the face of Pat's killer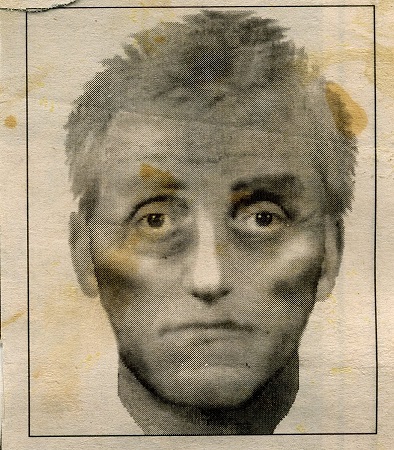 Despite extensive inquiries, police have been unable to trace the scruffy-looking man, seen in the early hours of Sunday, August 10 around the time Pat Grainger was stabbed and strangled near her Parson Cross home.

He was seen in the Collinson/Adrian Cresent area, close to the brook where Pat's body was found hidden under rubbish.

A woman was so intimidated by the man's behavior that she dared not walk past. He was fidgeting with his hands in his pockets and stared coldly at the woman before walking off.. View full article

Did you see this man or anyone else acting suspiciously around parson cross and hartley brook around the 10th of august 1997?
If you can help with anything please get intouch via the contact page or click how to help if you'd like to contact the police.