Daily Mail
By Chris Brooke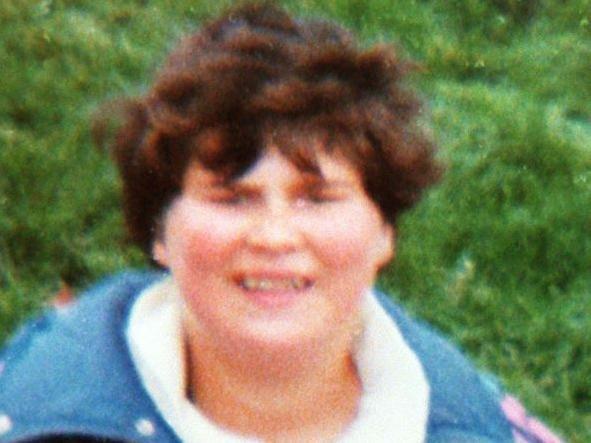 Son: Daniel Grainger, 16, says he was robbed of the chance of getting to know his mother
DANIEL Grainger was just five when his mother was murdered and he can remember very little about her.
But 11 years later his determination to find her killers has led to two arrests in connection with the unsolved crime. A website he set up two months ago, whokilledmymum.com, is understood to have played a part in the development.
The website, containing background about the case and family photos, has been visited by 200,000 people. The site even had to be taken down at one point because it could not cope with demand.
Daniel's mother, Patricia, was 25 when she was sexually assaulted, strangled and stabbed. Her body was dumped in a brook near her home in Parson Cross, Sheffield, and hidden under an old mattress.
Yesterday, South Yorkshire Police revealed they were questioning two men, aged 51 and 59, over her death.
Daniel, who is a college student, was encouraged by the success of 'cold case' inquiries to believe that advances in DNA profiling meant his mother's killers could still be brought to justice.
His website urges users to give information to police and includes a facility enabling people to email him with leads.
It also features a digital clock counting the time to the nearest second since, as he puts it, 'my mum was murdered'.
He said yesterday: 'I'm pleased that there has been an important development in the investigation because nothing seems to have happened for the last 11 years.
'The police have told me they have arrested two men, but I don't know much more than that because it is in its early stages.
'I think the website has played a big part in providing important information to help the police. There have been a lot of messages of support but also information that has been passed on to the police.'
Daniel can still vividly recall the day he was told the devastating news of his mother's death.
'I remember crying, seeing the police everywhere on the street, and seeing her photo in the paper,' he said.
'I don't know what kind of life I would have had with her. I was robbed of the chance of finding out and really getting to know her.' The 16-year-old said that although his mother, who was single, had a low mental age she was a 'lovely woman who would not hurt a fly'.
He visits his mother's grave regularly but has only one photograph of himself with her.
Speaking at the launch of his website in August, Daniel said: 'I'm hoping someone out there will come forward to help put my mum's killer away, to let her rest in peace, and to allow myself and my family to try to continue life the best we can.'
Interest in the site was sparked by coverage in the local media and some national publicity.
Daniel wrote on his website blog less than three weeks ago: 'The police have been in contact regularly which is a good thing. They are going over a few things, into too much detail.'
The youngster has not updated his website since the arrests.
To help jog people's memories Daniel put on the site an aerial picture of the wooded spot where his mother's body was found.
He has also published online links to dozens of newspaper articles dating back to the time of his
can't go mother's murder. On his blog he denied he was seeking revenge, saying: 'I want the person who killed my mum caught and sent to prison where they deserve to be.
'To me revenge is getting my own back, but even more making someone's life more miserable than they made yours.
'I don't want that I just want justice to be served.'
He has also posted a personal 'message to the murderer', writing: 'Although for the last ten years she's not been there, she has been there in spirit and I know she wants you charged with her murder.
'She's spoken to me in my dreams and I remember her in my memories. But I hope you have lived a worse life than me. I haven't had a bad life, but without a mum it's bad enough, not easy either.
'If it takes me until I die I'll find you. All I have for you is hate. Even if you don't pay for what you did in this life you will in the next … I promise.'
Last night, a South Yorkshire Police spokesman said: 'Two men aged 51 and 59, both from Sheffield, have been arrested in connection with the death of Patricia Grainger in 1997.
'They are currently helping police with inquiries.'
Original Source: Press Reader / Daily Mail