Patricia Grainger
Born 13-01-1972
Died 10-08-1997
On August 10th 1997 my mum Patricia (Pat) Grainger was found murdered she was 25 years old at the time she would now be aged 49.
(Page information updated 02/06/2021)
My mum was found by youths playing around the area where her body was found on Sheffield Lane Dike, Also known locally as The Brook, Or Tongue Gutter.
She was found lying in the stream covered by part of an old divan bed base (which until 2009 was thought to have been a mattress) her murder was very sadistic and for legal reasons, although it kills me to keep what I know happened to my mum to myself,
So… today (15/07/2019) I have made a full disclosure as to what really happened to my mum. She had been sexually assaulted, strangled, stabbed multiple times including to the kneck, and horrifically mutilated by her killer. As well as being sexually assaulted, her breasts and genital area were mutilated.
She was a lovely woman who would not hurt a fly she was friendly and would talk to anyone who would talk to her there is NO reason why someone would do what they did and in no way what happened to her could ever be justified.
Having read my mum's autopsy at age 18 I can honestly say it changed my perspective not only on my mum's murder but on how I see people, How someone could be so cold to inflict such injuries and still live with themselves after all this time. It set a fire inside of me that roars to get justice for my mum, The pain, The fear, The cruelty, The heartache my mum must have felt at the hands of this/these people.
From my mum's autopsy report it is clear she was also subjected to being beaten with bruising to her face and body.
For what amount of time my mum suffered during the week she was missing we don't know and the murder could more than likely have involved more than one person. (Where did pat stay?)
Those responsible for killing my mum had full intention to commit this sickening act of violence to my mum and to attempt multiple times to end her life which from the autopsy report I can confirm my mum took her last breath on the brook as water from the stream was found in her lungs meaning she had to inhale the water for this to be possible.
The worst bit is not knowing if they tried to drown her or if they just didn't realize after everything they did to my mum that she was still holding on for life, but unfortunately, she still slipped away because of her other injuries.
I hope to god that as bad as it sounds she was either unconscious or had passed away before anything else happened to her, she must have been so frightened and upset, it makes me angry to know the pain she suffered,
I'm her son Daniel I started creating this website in May 2008 at the time it was coming up to the 11th anniversary of my mum's death and I couldn't locate any information online in regards to what happened to my mum, It was like this never occurred, Nobody had been caught for what they did to mum so I made this website to make people aware, and to also appeal for someone to come forward with any information they may have, at the time of her murder I was 5 years old.
I hope that because of advances in science and technology and with the help of the public one day her killer can be found. I hope someone out there will come forward to help put my mum's killer away and to let her rest in peace and allow myself and my family to continue living the best we can. What happened to my mum as not only taken away her life but taken parts of mine and my family's life too, by means of grief, stress, depression, anxiety, and hate.
My mum had a mental age of 10-12 and it was thought she had ADHD. However, at the time of her murder, this was not diagnosed. Those responsible for killing my mum took advantage of her mental age and lured her to her violent and sadistic death, Justice for mum is all we want and until that day we won't rest knowing her killer is out there.
My mum also suffered from hearing problems, She was supposed to wear hearing aids although she didn't always use them.
Update 19/11/2020: EXPIRED! A £10,000 reward was available for information given to Crimestoppers that leads to the arrest and conviction of those responsible for my mother's murder. the reward has now expired.
You can pass information anonymously directly to Crimestoppers' on 0800 555 111 or via the simple and secure Anonymous Online Form**
Previous Arrests
In 1997
2 Women and A Man were arrested, They were arrested after conflicting accounts about where Pat had stayed. Read more
Also in 1997
A 45-Year-old man was charged with my mum's murder and later released due to a witness withdrawing a statement. Read more
In 2008
The police arrested 2 males who were later released without charge, the arrest came within 2 months of launching the website Who Killed My Mum, Read more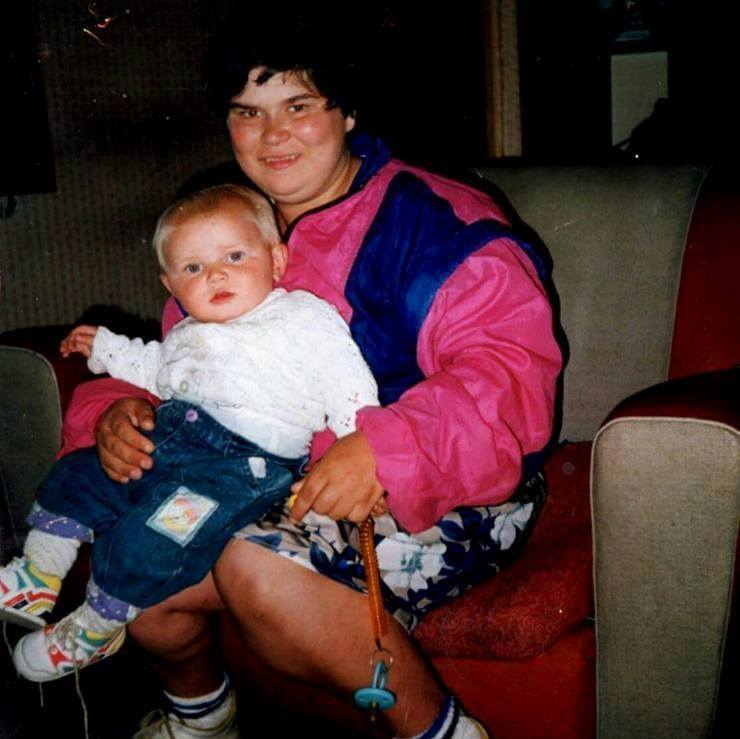 How to give information
South Yorkshire Police.
Telephone 101
Incident Number: 990/090808
Crimestoppers Anonymously
You can pass information anonymously directly to Crimestoppers' on 0800 555 111 or via the simple and secure Anonymous Online Form**
Contact me
You can also contact me directly.