The son of a Sheffield woman murdered 21 years ago wants to offer a £5,000 reward for information to help detectives finally crack the case.
Patricia Grainger was stabbed, sexually assaulted and strangled before her body was dumped under a discarded bed base in Parson Cross 21 years ago this week.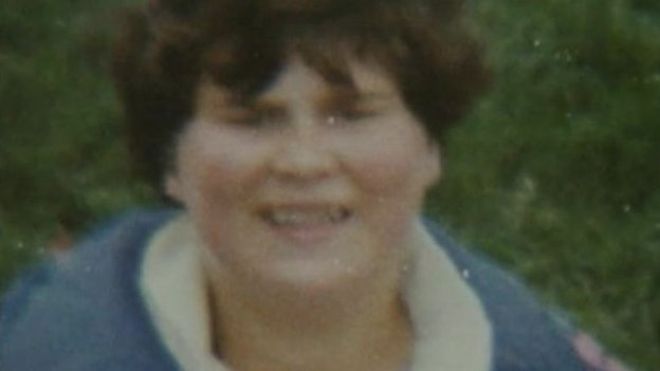 The 26-year-old*, who had learning difficulties and a mental age of 10, was found near to a brook close to her family home in Buchanan Road.
Her son, Daniel, who was just five years old when his mum was killed, wants to use some money he inherited following a bereavement to fund the reward for information to help solve the case.
He contacted South Yorkshire Police with his idea in May but has not yet been given the green light.
Daniel said the cash might be enough to tempt those who have remained silent over the years to come forward.
Nobody has ever been charged or prosecuted over his mum's death, which is one of 28 unsolved murders on South Yorkshire Police's books.
Daniel, who is a carer for his grandfather in Fox Hill, Sheffield, set up a website in 2008 to seek information on his mum's killer and has made an annual anniversary appeal every year since in the hope of helping detectives.
He said he will never give up his fight for justice.
With limited childhood memories of his mum, Daniel said seeing her killer behind bars is important for him and his family.
"The money I inherited is something I have never had so I want to offer it to the person out there who knows who killed my mum and can help us get justice. I hope it will make a difference," he said.
"There could be someone out there worried about the repercussions of coming forward and this might just be what it takes to persuade them. It might be enough for them to move away from the area for example."
He said detectives have exhausted all avenues in the hunt for the killer to no avail.
"Everything apart from a national appeal on Crimewatch has been done over the years. I feel that the reward is all that is left and this is why it it is important to me," he added.
Daniel said he still fears that the killer could strike again.
"There is someone out there who has done things that people with normal thoughts would not," he said.
"Whoever did this has killed once and could easily kill again. They need to be caught and made to pay the price for murdering my mum.
"Anyone with information should call South Yorkshire Police on 101 or Crimestoppers on 0800 555111.
Original Source: The Star
*Article states my mum was 26, She was actually 25 at the time of her murder.