There's still time to speak up as £10,000 reward deadline approaches.
The reward is payable to anyone who provides information leading to the arrest and conviction of those responsible for Patricia Grainger's murder
The deadline for passing information into Crimestoppers to be eligible for the £10,000 Reward is November 17th, 2020 (85 days from today 24th August 2020).
Charity Crimestoppers extended the £10,000 reward offer over Patricia Grainger's murder for three more months than initially allowed to help the family push for more information from the public.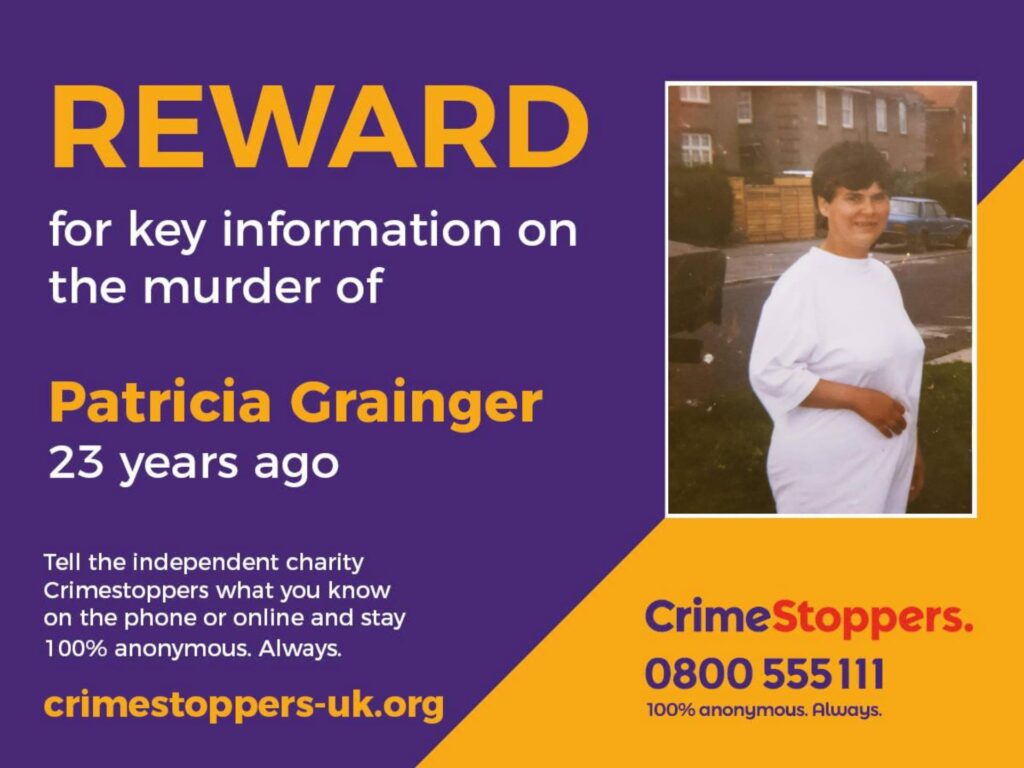 Whilst many years have passed, the memory of what happened to my vulnerable mum hasn't gone. She was treated as if she wasn't human and brutalised in the most sickening way.
"She trusted anyone who showed her interest and they abused that trust in the most sickening way.
"Someone in the community must know what happened to Pat and has sat on this secret for decades. We are appealing to your better nature. With our reward through Crimestoppers still available for the next 85 days, there's still time for you to do the right thing, to tell the truth, and help us get answers."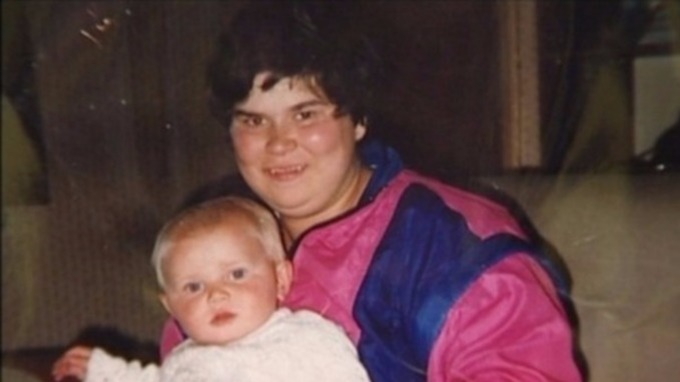 My mum Patricia Grainger was 25 years old when she was brutally attacked and murdered in the Parson Cross estate,
Her body was found on Sunday 10 August 1997 at Hartley Brook Dike.
My mum had learning disabilities and the week prior to her murder she was missing from home her whereabouts are still unknown during the week prior to her body being discovered.
She was found semi-naked in a stream and hidden under a divan bed base
Her body was discovered by a group of children as they walked in the area known locally as "The Brook", which backs on to the rear of houses on Deerlands Avenue.
The subsequent post-mortem examination established that Patricia had suffered multiple stab wounds, Bruising to the face, and mutilation of her breasts, removing one whole and her genital area had also been mutilated.
A reward of up to £10,000 is still on offer by the charity Crimestoppers for information given to them exclusively and anonymously that leads to the arrest and conviction of the person or people responsible for Patricia Grainger's murder.
***Note: Information passed directly to the police will not qualify. The reward will only qualify for information passed to Crimestoppers' 0800 555 111 number or via the simple and secure Anonymous Online Form at www.crimestoppers-uk.org***

From Crimestoppers:
Our 0800 555 111 telephone number and website crimestoppers-uk.org gives people the power to speak up and pass on information about crime 100% anonymously. In over 30 years, we have always kept this promise.
Since Crimestoppers began in 1988, it has received over 2.1 million actionable calls, resulting in more than 149,000 arrests and charges, over £138 million worth of stolen goods have been recovered and over £351 million worth of illegal drugs have been seized.
Around 10 people are arrested and charged every day as a result of information given to Crimestoppers.
👁
Have Instagram? please follow
👣