EDIT Please note the below article states my mum was found under a mattress it was infact a divan bed base. 
Catch Sheffield mum's killer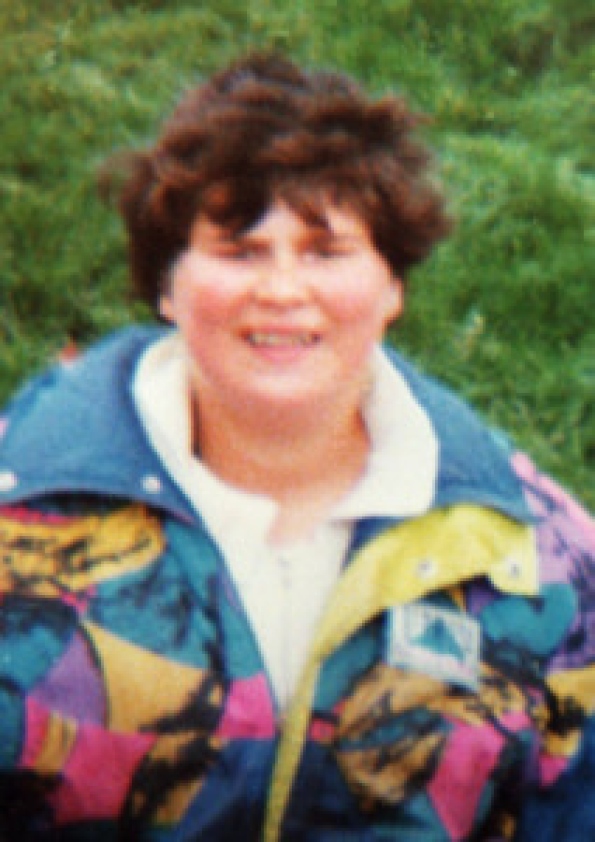 Published on Monday 13 August 2012 06:00
THE suffering son of a Sheffield woman stabbed, sexually assaulted and strangled 15 years ago is using the anniversary of her death to make a heartfelt plea for help to catch the killer.
Daniel Grainger, aged 20, from Foxhill, was just five years old when his beloved mum Patricia was murdered.
Her body was found dumped under a mattress near a brook close to her home on Buchanan Road, Parson Cross, in 1997, but her killer has never been caught.
Today, 15 years after Daniel was given the heartbreaking news that his 25-year-old mum had died, he urged anyone with information or suspicions about the culprit to come forward.
He also called for South Yorkshire Police to make a nationwide appeal for information on the BBC's Crimewatch programme in the hope that new evidence comes to light which could help detectives crack the case.
Daniel, who set up the Who Killed My Mum website four years ago, said he is devastated that nobody has ever been brought to justice for the death and is disappointed over the lack of progress police appear to be making with the case.
The last significant development came in 2008 when two men, aged 51 and 59, were arrested in connection with the incident and later released without charge.
Daniel, who is due to start an event management course at college in September, said the murder wrecked his childhood.
"I lost my mum and a childhood with her when she was killed," he said.
"I was only five when she died, so when I try to think back to what I can remember of my childhood with her it was when she took me to the park one day – it's the only strong memory I have.
"I don't need the anniversary to remind me of what I have lost, I live with it day in day out, but I hope that using this anniversary to re-appeal for people to come forward with information her murder won't go unsolved forever. It's just disappointing that I am doing this rather than the police."
He said police have partial DNA evidence from the crime scene and with advances in technology he hopes science may eventually prove to be the key to the case.
"The police say this is a cold case and will be reviewed every three years but I would like them to take it to Crimewatch in the hope that someone somewhere might see the appeal and come forward," he added.
"With the DNA they have and advances in science any little thing could be important. It's got to be worth a try?
"People might think its just another murder, but to me it's my mum, and if for some reason people are hiding things they need to come forward after all this time because holding that kind of information makes them just as evil as the person who did this.
"As a family we can't move on until we get justice and we don't think this should be treated as a 'cold case' and only reviewed every few years – we want people working on this all the time until they find out who did this."
A South Yorkshire Police spokeswoman said: "We can confirm that the investigation into the death of Patricia Grainger in 1997 is still open and ongoing and police are still keen to bring someone to justice.
During 2008 the case was reopened and new information came to police attention, which led to a significant investigation but did not lead to the identification of the offender.
A large number of enquiries have been undertaken since that time, including a full forensic review and the case is constantly being reviewed by officers in the Major Incident Team."
n Anybody with information about the killing is urged to ring 101 and quote incident number 414 of August 10, 2012.