Patricia Grainger was 25 years old when her body was found at Hartley Brook Dike on Sunday 10th August 1997. The young mother-of-one was living nearby with her young son Danny and her parents in Parson Cross, Sheffield. She had not been seen by her family for almost a week.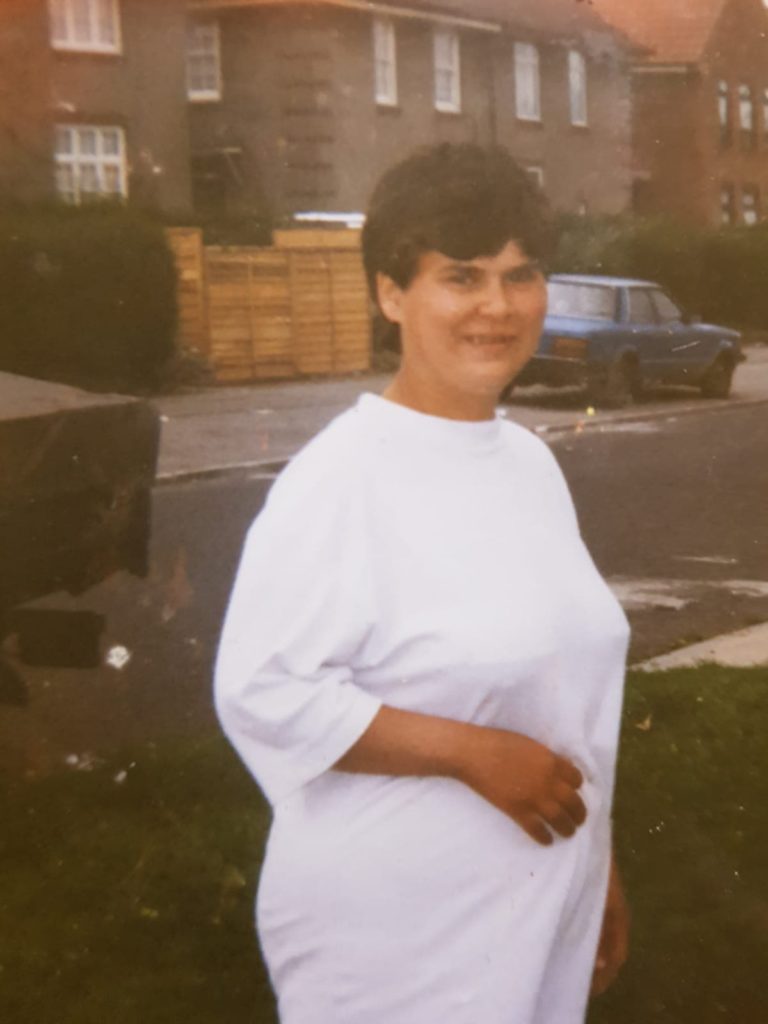 Patricia's body was found by a group of children walking in the area known locally as "The Brook", which backs on to the rear of houses on Deerlands Avenue on the Parson Cross estate.
Her body was face down in water, submerged by the weight of a divan bed base placed on top of her in an attempt to conceal the body.
She was found semi-naked, and the subsequent post-mortem examination established that Patricia had suffered multiple stab wounds.
Crimestoppers is offering a reward of up to £10,000 for information given exclusively to us that leads to the arrest and conviction of the person or people responsible for Patricia Grainger's murder. The family of Patricia Grainger have put up £5,000, which Crimestoppers has doubled to reach a total reward of up to £10,000 for information.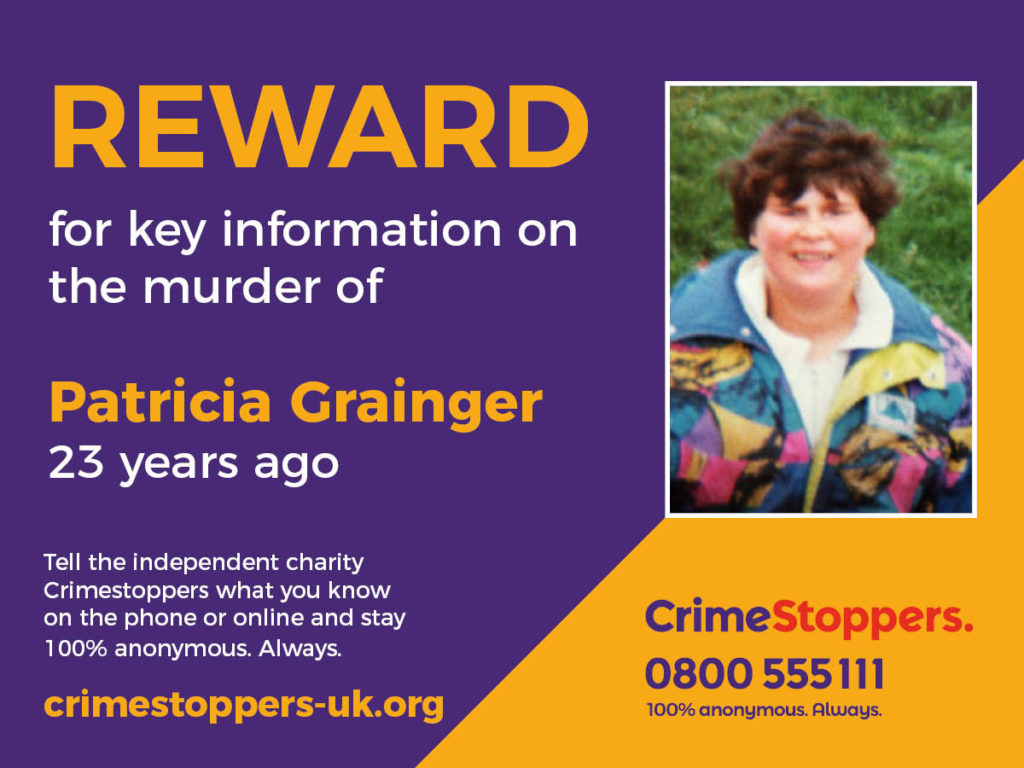 ***Note: Information passed directly to police will not qualify. The reward will only qualify for information passed to Crimestoppers' 0800 555 111 number or via our simple and secure  Anonymous Online Form***
"The account of what happened to Patricia is truly horrendous. Whilst many years have passed, her son and family deserve some closure, to see justice done and to have some answers.

"We know that some people are often too scared to speak directly to the police for fear of revenge, or maybe loyalties have changed over the past two decades. It could be that you've had suspicions, but it was too close to home. Or that you know who was responsible, but have stayed silent until now. This is why our charity is here to help. We believe in safe communities and have been taking information about crime anonymously since we began over 32 years ago. We have always kept our promise of anonymity to the millions of people who have trusted us.

"If you know who was responsible for Patricia's death, there's never been a better time to speak up, and you may be eligible for a reward. Every day over a thousand people contact our charity. Everyone stays 100% anonymous. Always. Even if you think your information is insignificant, it could make all the difference. You can speak to us anonymously by calling our UK Contact Centre which is open 24/7 on freephone 0800 555 111 or you can use our simple and secure Anonymous Online Form. Your information could help Patricia's family and friends find the justice they so desperately need."