Is this the face of Pat's killer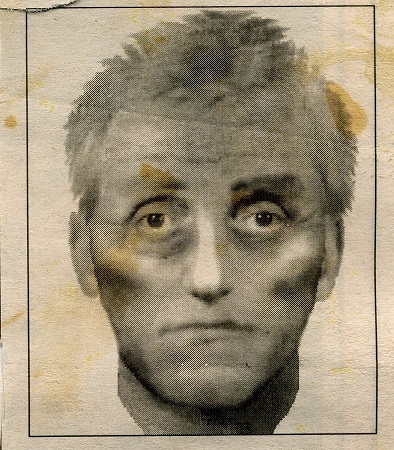 THIS could be the face of a killer who has eluded police for six months.
Despite extensive inquiries, police have been unable to trace the scruffy-looking man, seen in the early hours of Sunday, August 10 around the time Pat Grainger was stabbed and strangled near her Parson Cross home.
He was seen in the Collinson/Adrian Cresent area, close to the brook where Pat's body was found hidden under rubbish.
A woman was so intimidated by the man's behaviour that she dared not walk past. He was fidgeting with his hands in his pockets and stared coldy at the woman before walking off..
"Det Insp Chris Wallace said the man may be involved in Pat's death but could have been out innocently, or even a criminal out "working".
"If it is someone who was there innocently, we want to get him out of our system. It may be that he was out for criminal purposes at the time. I am not interested in that, only in trying to solve this murder." she said.
"Her family are going through turmoil because they know the killer is still at large. People can telephone and chat to us in confidence."
The murder incident room telephone number is Sheffield 296 2515 (If you have information please now contact S.Yorkshire police on 101)
Edit: the above article states my mums body was found under rubbish it was infact a divan bed base.